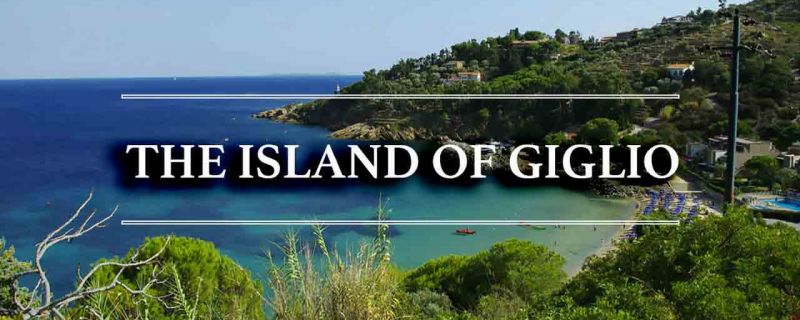 To really get to know the Isola del Giglio, it must be seen from the sea.
From there the views are completely different from those from the land, and it allows you to reach places that you never could any other way.
THE COVES AS SEEN FROM THE SEA
As you arrive from the south at Capel Rosso point there is the lighthouse that faces out towards the Isola di Giannutri. Then turn north and on your right you can see Monte Argentario. From there you pass from one cove to the next until you enter the cala di Caldane and find its beach and crystal clear waters. Just a bit further on is the cala delle Cannelle with its large beach and beyond that is a rarely frequented area with beautiful underwater views for Scuba divers and snorkelers.

THE BORGO DI GIGLIO PORTO
Giglio Porto, on the eastern shore, is the only port on the island. We recommend docking there to visit the hamlet with its watch tower, the colored shops and the bars with terraces along the seaside. Near the summit of the island is the Castle with the typical structure of a medieval hamlet, with its gate, walls, wachtowers and spectacular views of the sea.

BACK IN THE BOAT
Continuing north towards the cove of Lazzaretto, with its tower of the same name, there is the cala dell'Arenella. Keep sailing until you reach the northern point of the Fenaio where you can see its lighthouse. There you will be in front of the Isle of Elba, and making a turn to the west you will enter the heart of the Campese, a wide and lengthy beach with thick, dark red sand. Its exposition to the ponente allows you to enjoy the sun until late before watching the spectacular sunset.
Not to miss:
Caldane Beach
Campese Beach
Giglio Campese
Snorkeling
Hiking on the island
Cannelle beach
Diving with the sharks
La Cote Ciombella- archeological route on the island
Museum of Mineralogy and Geology
The old Lighthouse
Visit the northeastern side of the Isola del Giglio and stop at Giglio Porto.
Once on land, Marina Santa Marinella recommends trying the fish and local cuisine in one of the many sea view restaurants in Giglio Porto