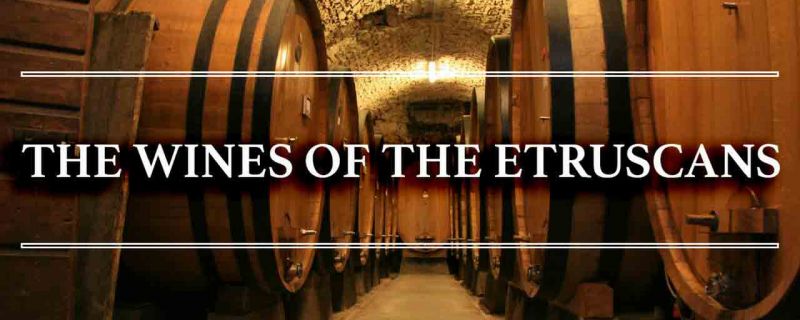 A unique journey to discover the wines that characterize the area of Santa Marinella
SANTA SEVERA CASTLE
The Castle of Santa Severa is an extraordinary place, rich in charm, history, art and archeology whose roots reach back to Roman times. It was built in the area of the ancient site of Pyrgi, the Roman port city founded between the end of the 7th and beginning of the start of the 6th century B.C.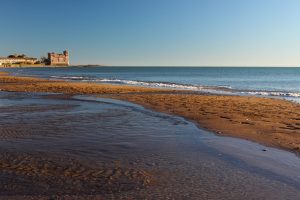 CANTINA CASTELLO DI TORRE IN PIETRA
This cellar began as a fortified agricultural hamlet in the 12th century in the center of a large farming estate held by various families. It was passed down for centuries until in the 1500's it began to be transformed from farm into a hunting lodge. The company is now certified as organic and spreads for 150 hectares over soft rolling hills of tuff and sediment that is particularly suited to growing grapes. After the wine tasting, visit the tower and eat at the Osteria dell'Elefante, so called in homage to the remains of a mammoth found under the restaurant when the cellar was restored.

NECROPOLIS OF THE BANDITACCIA
This center of the Etruscan civilization's Necropolis spreads out over two kilometers and is certainly one of the most impressive anywhere in Etruria and one of the most monumental anywhere in the Mediterranean world.
WINE TASTING IN AN ANTIQUE FARMHOUSE
The mineral rich soil, the mild climate, the hills that embrace and protect the vineyards from wind, and the mitigating force of the sea that cools the harsh summer all work together to provide a particular flavor to the grapes produced by this vineyard. The owners then add their passion for life and the land and the results are the high quality, prestigious wines they offer to their customers.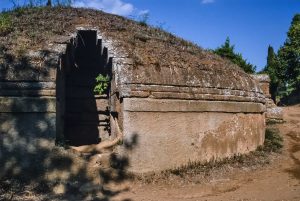 Not to miss:
Borgo di Santa Marinella
The Monumental Etruscan Sanctuary of Pyrgi
Cerveteri
The Necropolis of the Banditaccia
The town of Ceri
The Castle of San Severa
Il carciofo romanesco, Roman artichoke
The historic center of Civitavecchia
The National Museum of Cerite
The aqueduct
Visit 2 prestigious wine producer's cellars for wine tastings. Visit to the largest Etruscan necropolis in the Mediterranean.
Starting in Marina di Santa Marinella, the route goes through several stages covering a total distance of 70 km.
Marina di Santa Marinella recommends you try dishes using the Carciofo Romanesco del Lazio IGP, a typical artichoke from the area of Cerveteri that is internationally known and loved.
Discover the other tours of the Marina di Santa Marinella